Bebe Rexha has called out a "disgusting" man who flashed her while she spoke to fans on Instagram Live.
The pop star had invited select fans to participate in her Instagram Live when the unidentified man flashed himself to Rexha and those watching.
Rexha quickly blocked the man's feed, before expressing disgust.
"I am so sorry, that is disgusting," she said. "It's nasty that he came on my live chat and just showed us his penis. I'm really sorry about that, I did not know that was gonna happen.
"Honestly, how can you come on my live chat when there are kids and people and showing us your f***ing d***?"
Rexha then asked her fans to identify the man's Instagram username, and pledged to have him blocked from the platform.
"That was disgusting," she added. "Plus, you should be ashamed of yourself because you have a small thingy, so let's just move on. That guy was crazy, sick in the head. I'm traumatised. What the hell was that? Honestly I'm traumatised."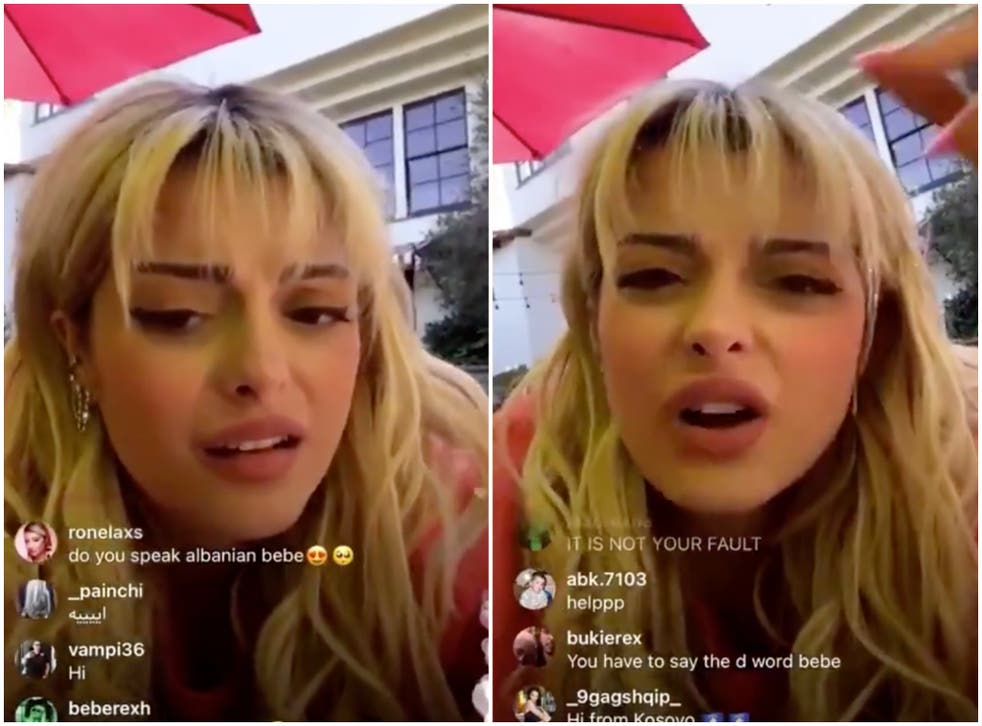 On Twitter, Rexha reiterated her disgust, and once again asked fans to identify the man. "I can't believe that guy was serious," she wrote. "I am so sorry that happened. I'm so angry."
Rexha's new single, "Sacrifice", is released today (5 March), with a video that sees her portray a vampire in a blood-drenched nightclub.