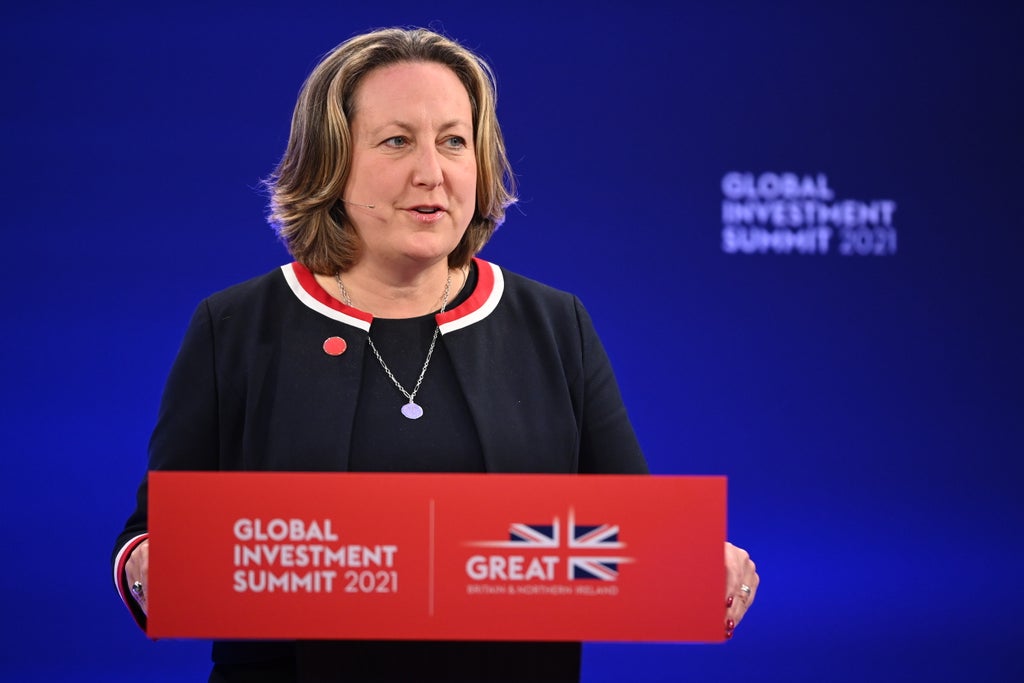 The government's new trade deal will allow New Zealand farmers to undercut British farmers by shipping in meat produced to lower welfare standards, Labour has said.
Speaking in the Commons on Thursday morning shadow international trade secretary Emily Thornberry argued that "any other government" would have kept quotas in place to stop domestic farmers being undercut.
But, she said, the UK's rush to liberalise would damage its own farming industry.
The UK government's own forecasts predict a trade deal with New Zealand could overall slightly reduce the size of the UK economy, with gains from cheaper imports being offset by damage to domestic farming communities.
But the effects are unlikely to be spread evenly, with areas like Northern Ireland, which depends particularly on agriculture, expected to fare the worst from the expected influx of slightly cheaper meat.
"According to the Government's own forecast, this deal will lead to reductions in growth and jobs in the UK farming sector because, as the scoping paper says, and I quote, 'New Zealand's producers may be able to supply UK retailers at lower cost relative to domestic producers'," Ms Thornberry told the Commons.
She added: "For all practical purposes, what this deal therefore gives us is unlimited tariff-free trade from New Zealand to go with unlimited tariff-free trade already agreed with Australia.
"And not just that, but we are eliminating the tariffs on dozens of products from Australia and New Zealand which fall well short of our domestic welfare standards. Our domestic restrictions on antibiotics whose production is doing huge damage to the environment.
"These are bad deals for our farming industry, they will undermine the competitiveness of our farmers and the standards that they are required to maintain. In other words, these deals are exactly what the Trade and Agriculture Commission was established to prevent."
Trade Secretary Anne-Marie Trevelyan replied: "I will reiterate again, we will keep saying this until the Opposition are willing to be comfortable with it if that's what is required, that we will never compromise food standards for food coming into the UK."
But other opposition parties also criticised the government's approach. Scottish National Party trade spokesman Drew Hendry said: "The UK Government's own assessment shows that a free trade agreement with New Zealand would bring zero benefit, indeed it could lead to contraction in GDP.
"Can the Secretary of State tell us how long it would take to make up, say, even 0.5 per cent of the 14 per cent drop in Scottish food and drink exports to the EU through this deal?"

UK news in pictures
Show all 50
He added: "According to the Government's own figures, this deal will cut employment in our farming communities. For what? About £112 million possibly? That is about half of the Prime Minister's new yacht. Is that really a good deal?"
Ms Trevelyan said: "As I make new trade deals I want to ensure that our farmers are finding new markets for our products, we are seeing, as I mentioned in my statement, a growth in markets across Asia where the call for high quality produce is growing."
Last night New Zealand and the UK announced they had reached an agreement in principle, which Boris Johnson hailed as "a great trade deal for the United Kingdom". The agreement, if finalised, will eliminate tariffs on 97 per cent of products between both countries.
New Zealand is a small, distant economy roughly the size of Portugal, and the overall economic impact of the free trade agreement is expected to be negligible, according to the government's own calculations.